Your Referral will Help Doug Raise $10,000 to Help Orphans in 2017! 
I am excited to announce that I am working to raise $10,000 this year for Hope's Promise Orphan Ministries. Hope's Promise Orphan Ministries (HPOM) was founded in 2002 to provide humanitarian aid to fatherless and orphaned children worldwide. HPOM seeks to feed, heal, and educate orphaned and fatherless children by placing them in Christian families within their country. They currently serve children in Kenya, Nepal, Vietnam and Zimbabwe. To learn more about Hope's Promise Orphan Ministries go to http://www.hopespromise.com/orphan-care. Hope's Promise is based in Castle Rock, Colorado.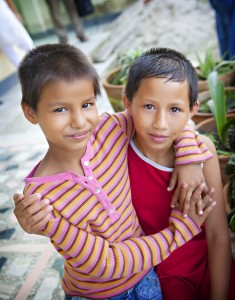 For every home I help clients sell or buy in 2017, I will donate $200 to Hope's Promise Orphan Ministries.
  
Your referral of friends, neighbors, associates or family members who are considering making a move will help me reach this goal of $10,000. I hope you will take just a few minutes to consider who you know wanting to make a move in the near future.  Simply enter the information for the person you are referring to me on the right hand side of this page.

Once you submit your referral, Doug will contact that person to see how he can help them with their real estate needs.